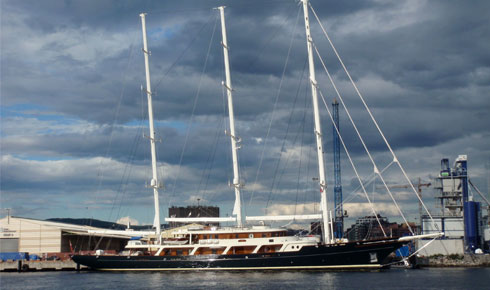 Facts

S/Y Eos caught fire on Saturday June 30th.
The yacht is still in Oslo.
S/Y Eos left Oslo
The sailing yacht S/Y Eos sailed out of Oslo Fourth of July.
A fire broke out in the sailing yacht Saturday afternoon on June 30th. The Fire Department was at the scene quickly, and boats from the Police and the Port of Oslo soon came to the rescue. 18 people were evacuated. It took some hours before the Fire Department got the fire under control. The boat got some damages at the top of the boat, and is now docked at Filipstad.
The 305 feet long S/Y Eos was built in 2006 and is considered one of the world's largest privately owned sailing yachts.
The boat is owned by Hollywood mogul Barry Diller, who has earned his money in the film and TV-companies Paramount and Fox.